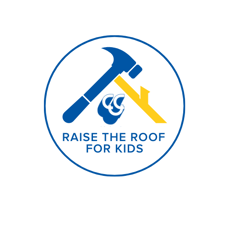 Give today! 
Why?
The COVID-19 pandemic reversed decades of gains in closing the academic achievement gap in our city. In response to these trends, UCC schools have already implemented or updated many programs to serve our children going forward. While we are pleased with the results of these updates, we also know more must be done.
Why Now? 
Students are the center of every decision at UCC – and our children deserve the highest-quality education possible we can give them. This is especially true in the wake of the COVID-19 pandemic.
We plan to further invest in our students with a 11,831 square foot addition to BGCS - we are literally raising the roof by adding a third story addition.  
The third story addition will reduce class sizes to provide more individualized attention to decrease achievement gaps. There will also be additional space for wraparound services to provide more personalized attention for each child. In total, 12 new classroom spaces will be created.
As part of this project, we will also be renovating the school's cafeteria to accommodate more students and allow for more efficient meal times, increasing time dedicated to the classroom.
When UCC's Bruce-Guadalupe Community School was expanded during the Building on Success campaign in 2012-2016, the building was built with the needed structural supports and plans in place to add a 3rd floor in the future, so we are in great shape to start this project in the spring of 2023!
How can I help?
We are just kicking off our $6 million fundraising campaign. You can help with a donation made today! With your gift, you will be providing excellent education for our UCC students for years to come. You will also be providing the momentum needed as we get this campaign underway!
You can also help us spread the word – tell your friends and family about the campaign!
Want to tour the campus and learn more? We hold tours on the first Thursday (8:30 – 9:30 a.m.) and second Tuesday (2 – 3 p.m.) of the month! Email our Development team at ahoman@unitedcc.org to register for a tour.
Questions?
If you have any questions about the Raise the Roof for Kids campaign or your donation, you can reach our development office by contacting Amanda Lent, Director of Development, by mail, phone, or email.
United Community Center
1028 S. 9th Street
Milwaukee, WI 53204
Phone: (414) 389-4717
Send Email  
Project Plans