Your future begins at UCC Schools!
At UCC Schools, we believe that every student has the potential for greatness. Our talented team of educators is dedicated to nurturing potential, fostering innovation, and inspiring a lifelong love of learning!
Thank you for your interest in enrolling your child at UCC! We are currently enrolling students for the 2023-2024 and 2024-2025 school year! Schedule a personal tour of any of our UCC Schools with a member of our Enrollment team by calling (414) 389-4765.
If you have any questions about the 2023-2024 school year and available openings, please contact Dalia Huerta, Director of Enrollment and Family Engagement at (414) 389-4765 or by email.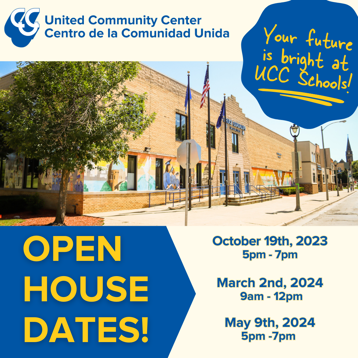 Learn More about our K3 & K4 Programming!