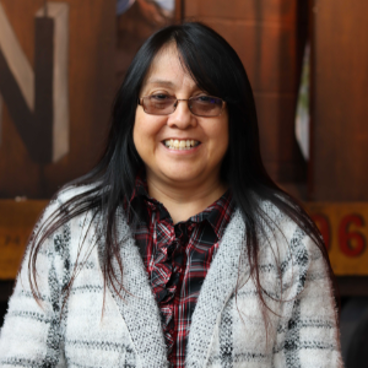 T I N A
Proud Homeowner

Tina never thought she would own her own home. She rented her entire adult life and thought she would always live with the difficulties of being a renter – from constant moving to problematic landlords.
While renting a home on Milwaukee's southside, in 2021 Tina came across a flyer for UCC's Neighborhood Development Program. Tina lived just a few blocks from UCC, so she decided to drop into a monthly homebuyer seminar for potential homebuyers. She learned a lot at the first group seminar – including that she might actually be able to own home! Tina attended a second group seminar, and then later met 1:1 with a UCC Homebuyer Counselor, Fernando. She learned about financing and grants, learned what to look for in a home inspection, and was connected to a Realtor.
Tina describes the home buying process as a roller-coaster but shares that she was grateful to have Fernando by her side every step of the way. She refers to him as her "coach" and shares appreciation for his guidance about her financial options, his reminders to stay patient through the process, and his advocacy on her behalf. With Fernando's help, she earned two grants from Wisconsin's Housing Cost Reduction Initiative and the federal Affordable Housing Program to support her home buying process.
In January 2022, Tina closed on her home. She is now a proud homeowner, with space for her daughters and grandchildren. She relishes the opportunity to give her children and grandchildren a place to call their own. She is enjoying the freedom of owning her home, taking charge of home improvements, and saving for the future.